Ежедневная английская газета «The Guardian» об экспедиции «Где «Темза» встречается с Енисеем».
Russians find wreck of The Thames, which sank in 1878 in attempt to open a sea route between the UK and Siberia.
The Thames sank after it ran aground and froze to the bottom of the Yenisei river. Photograph: Siberian State Aerospace University
Researchers have discovered the wreck of a pioneering British steamship that sank in the Russian Arctic in 1878.
The Thames was a 120-tonne steamship captained by decorated explorer Joseph Wiggins during his attempts to open a trade route between the UK and Siberia through the Arctic Ocean. Two researchers from the Russian Geographical Society, which is chaired by President Vladimir Putin, found its wreck in shallow waters on the Yenisei river near the village of Goroshikha just south of the Arctic Circle.
Arctic thaw opens fabled trade route
Read more
The ship was the first ocean vessel to enter the Yenisei, the largest river flowing into the Arctic, and one of the first to navigate the North-east Passage shipping route.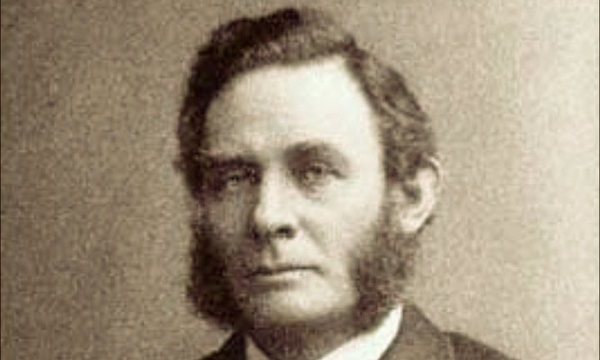 Captain Joseph Wiggins was an early believer in the possibilities of sea trade with Siberia. Photograph: Siberian State Aerospace University
"It's difficult to say how well the steamship was preserved. The ship is full of silt and sand, and only part of the stern superstructure is visible," expedition member Alexander Goncharov told the Interfax news agency. He said further archeological work was needed to see if the ship could be raised.

An article in the regional newspaper Nash Krasnoyarsk Krai called it the "discovery of the year" and said it would "replace scepticism with a positive attitude toward the reclamation of the Russian north". As climate change rapidly warms the Arctic, Russia has been staking its claim to the region's trade routes and oil and gas reserves.